Neat Print Inc. is a garment printing shop operating in Sarasota, Florida.
Our aim is to provide all of the benefits of a world-class company (low prices, dependable service, strict deadlines) while maintaining a true, local vision.
This means that while we invest heavily in order management technology, top equipment, and training, we also legitimately enjoy getting to know our clients as people and neighbors. It is our hope that you'll walk away from your t-shirt (hoody/tote/etc.) ordering experience thinking "if only my wedding planner had been so accommodating."
We promise to continue to do our best to build a responsible, interconnected company that adds true value to the community. We truly believe in karma when it comes to business, and never miss a chance to promote one of our clients when the opportunity arises.
As a company, we embody the fun and eclectic side of life. Even though we like to have fun at our jobs we take quality control very seriously. You won't find another shop that will eagle eye pinholes and registration like we do. We take great pride in working hard and having fun while we do it!
We work hard and we play hard. Our employees make all the difference in what we do and how we do it so well. Everyone has a unique personality and brings their own style of fun to the shop.
Our printing quality is second to none. We won't start a job until we are 100% satisfied with how the design looks, and we pride ourselves on our color matching, placement, and registration. Our shop is impeccably clean and we work as team to make sure every garment is up to our quality standards.
The Neat Print Team
Aleksandra

Owner, Designer, Photographer/ Customer Service

Alex

Shipper, Screen Printer, Model

Jeff

Asistent Production Manger

Dayami

Inventory, Shipping

Victoria

Inventory, Shipping

Clare

Sewing & Alterations

Derek

Online Sales Specialist

Reuben

Online Sales Specialist

Jessica

Retail Sales Specialist

Jasmine

Inventory & Shipping

Samantha

Inventory & Shipping

Dryw

Online Sales Specialist
We are hiring!
We are always looking for creative, enthusiastic employees who would like to work in a dynamic, but casual environment.
If you are interested, please give us a ring 1 941 545 1517
Current positions available:
Website administrator for online stores needed
We are looking for an creative, enthusiastic professional who can help us list and maintain a large number of products over several different online platforms.
The candidate should be able to follow our workflow that includes: creating product pictures, writing product descriptions, filling up an online inventory, listing products on online marketplaces, dealing with online orders and providing customer support.
He or she should be proficient in basic computer skills and posses strong written communications skills.
The candidate should have some work experience in a similar position, preferably two or more years.
Required skills included:
– Working on Windows PC
– MS Office (Word, Excel)
– Photo manipulation with photomanagers
– Basic to moderate Photoshop skills (layers, text, webready image production)
– Basic knowledge of social networks (Facebook, Twitter, Pinterest and others)
– Using various online platforms: Google (YouTube, Gmail, Drive), Dropbox, Onedrive, Skype etc.
– Writing product descriptions
– Maintaining online product inventory for multiple online stores
– Maintaining accounts on other online marketplaces
– Writing promotional blog and forum posts
– Providing support to online customers
– Working with ShipStation – orders management, dealing with shipping labels
The following advanced skills are not mandatory but will be highly regarded during the selection process.
– HTML/CSS coding – web development
– PHP, JavaScript coding
– MySQL tables and queries
– Online store management on Shopify
– Web development on CMS such as Joomla, Drupal
– Advanced Photoshop skills (promo material design from scratch, filters, actions)
– Vector design in programs such as Illustrator, CorelDraw
– Managing the products on multi channel selling platforms
– Working with other ecommerce plaforms: Bigcommerce, Volusion, Magento etc.
– Working with other order and shipping management platforms
In case the candidate posses two or more advanced skills listed above and is able to bring in an exceptional experience from previous similar job, we may negotiate a higher salary.
Copywriter on a per project basis needed
We are looking for someone who can:
– write keyword-rich, interesting product descriptions
– come up with product tags
– write product category descriptions
– write other marketing material (brochures, ads, PR statements etc.
– write entries on blogs and forums as part of the marketing campaign
Some knowledge of online marketing, SEO optimization, social-media promotion and e-commerce is desirable.
As of now, the copywriting work would be per project based with a possibility of part-time employment later on.
Due to a nature of our product line we are looking for a female copywriter, preferably a young person who follows mainstream culture (music, movies, celebrities) and current online trends.
STUDENTS ARE WELCOMED!
We don't require previous work experience, so undergrads are welcomed – preferably with a major in marketing, advertising, PR or similar fields.
Due to occasional staff meetings, candidates who live in Sarasota or vicinity are preferred, but not mandatory. All work is done remotely and on your own schedule.
Our offices are located in Interstate Lake Industrial Park, Sarasota.
If interested, please forward a resume and be prepared for a short interview in person or via Skype.
Assistant to the Screen Printer
We are looking for someone who can:
– Operate a manual Screen Printing Machine
– Wash screens
– Work with dryer machine
Some knowledge of screen printing is desirable, but not required. Willingness to learn and advance is highly regarded!
Previous work experience (any position) is preferable.
Our shop is located in Interstate Lake Industrial Park, Sarasota.
If interested, please forward a resume and be prepared for a short interview in person.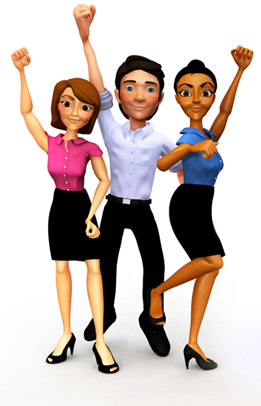 Contact us!
Looking to get a quote or get in touch with us?
Please submit your details below and someone will contact you shortly!